I'm Emma. 
Author. Speaker. Eating Disorder Survivor.
Cultivating Body Confidence in the Modern Age
If you want your children to have a healthy relationship with food and feel and home in their bodies, you're in the right place. 
Welcome! Making your home or office a welcoming place for all body types is not only the right thing to do, it affects health, happiness and a sense of belonging.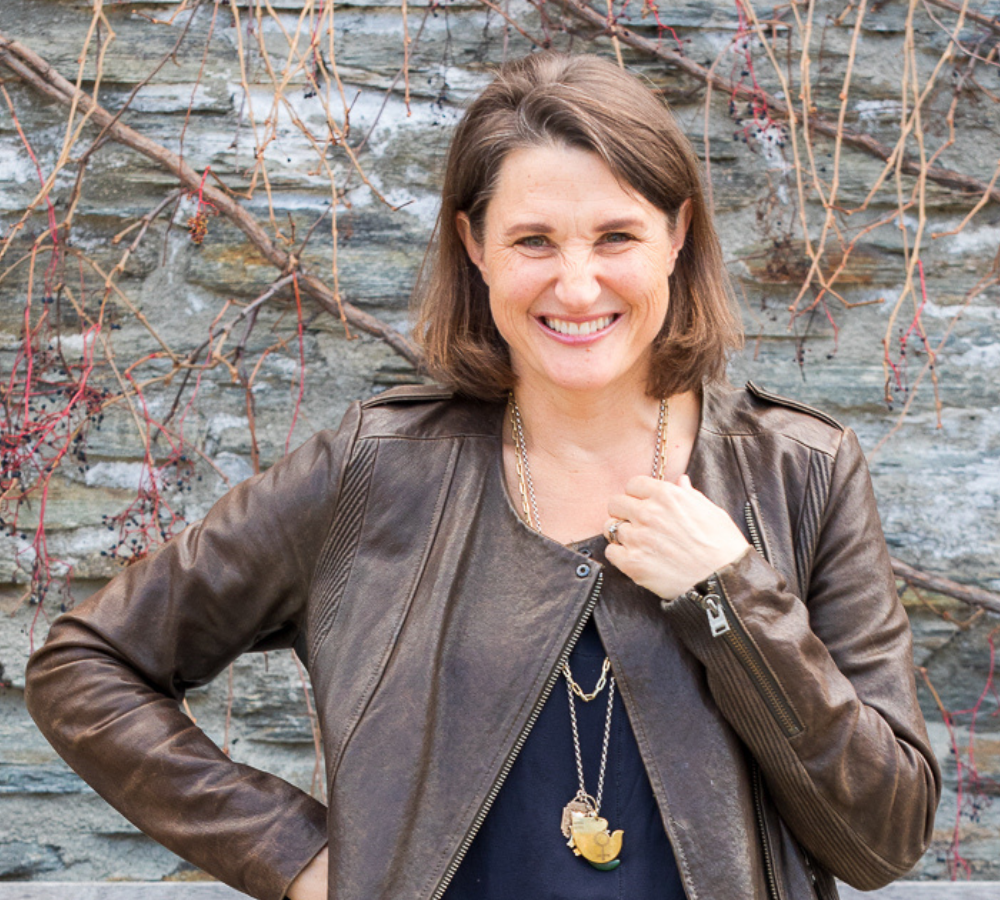 90% of youth say body image is a significant concern, 70% report body-related teasing and 9% of adults will experience an eating disorder during their lives, but not all is lost. There is so much you can do.
Below is a snapshot of what I offer for those who aren't looking for willy-nilly well-being bandaids but future-focused strategies that lead to kids and adults being well-rounded, physically and mentally. 
Book me for your corporate gig
Harvard tells us that body size diversity is the one form of acceptance that has decreased over the last ten years. And everyone is affected. 
Request a speaking kit today and learn how your workplace can benefit from body confidence training. From improved mental and physical well-being to productivity.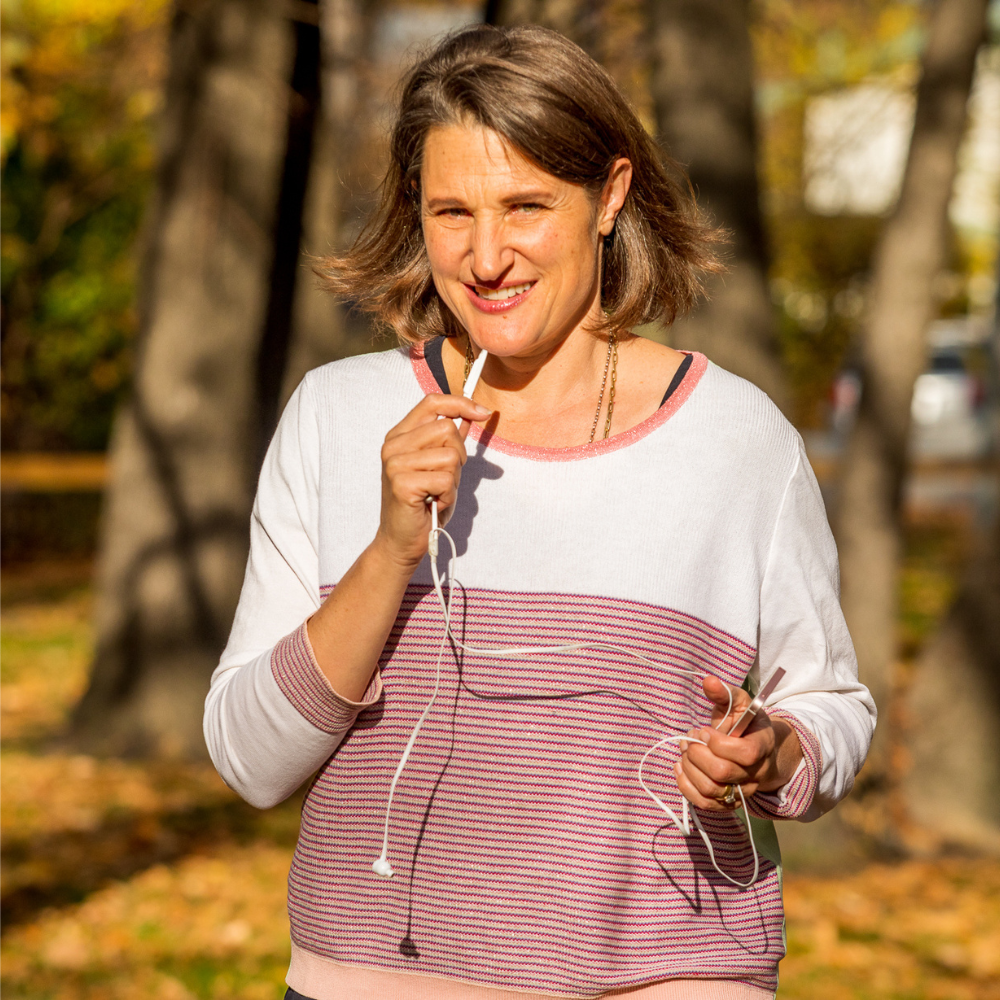 Book me to talk at your school event
The Digital World is one of parents/teachers and coaches' biggest challenges. From harmful messages to misinformation about health and wellbeing. Where to start and what even works?
Attendees say they are surprised by what affects body confidence and relieved at how simple and quick the parenting tools they learn are.  
Request Emma's school kit and find out whether your school can host an event. 
If you want your children to have a healthy relationship with food and feel and home in their bodies, you're in the right place.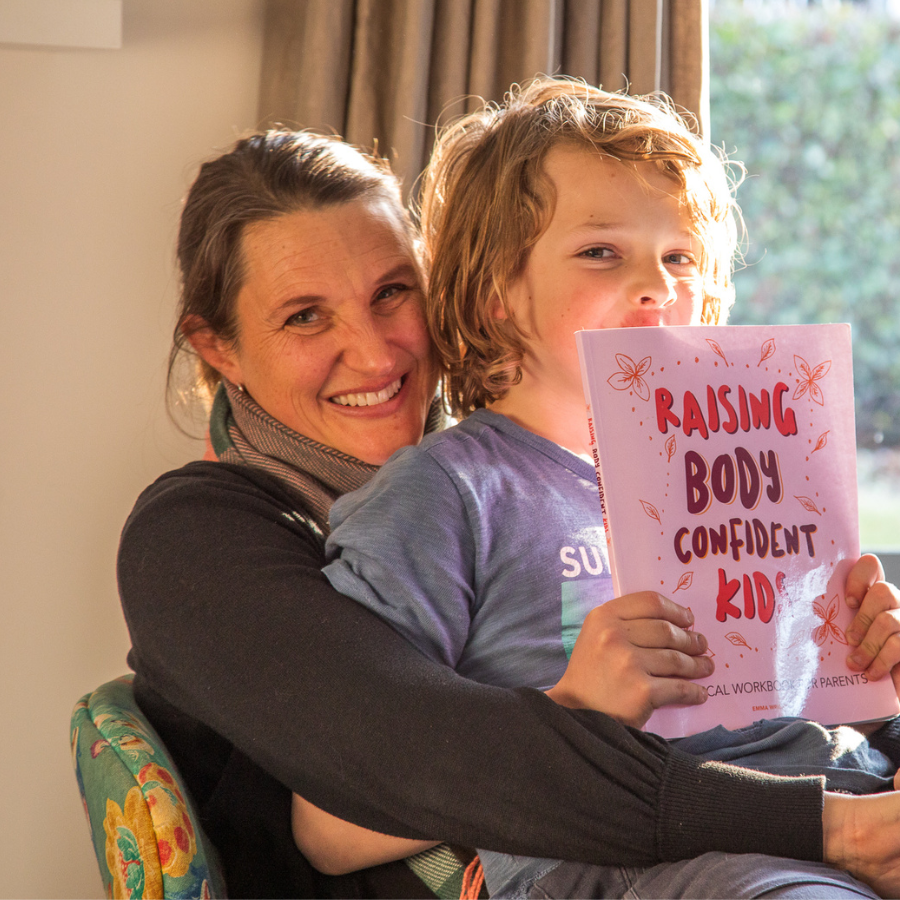 Raising Body Confident Kids. A Practical Workbook For Parents.
This workbook was made possible by the supporters who gave generously on Kickstarter. Thank you! 
Get started today and start seeing changes almost immediately. 
New title coming, Feb 2024
Published by HarperCollins. 
Cultivating Body Confidence in the Digital Age – a course for parents, teachers and coaches
"Emma's course is a game-changer" 

For those who have had body confidence issues themselves and want to protect their kids.
You'll learn a new forward-thinking method of parenting – ensuring you children grow up nourished, body-confident and in tune with themselves – today, tomorrow and for life. 
Get the course and feel the security of being completely covered for all body/food parenting scenarios. 
"Dude, seriously I've been using your suggestions with my 5-year-old, not just with food but with lots of other things and they work like MAGIC."

– Mother of twins 
"I wanted to make sure I wasn't passing on my negative body issues to my daughter. I got SO much more than I expected, it's been a gamechanger! I can say it's changed our lives."

– Anisha
It is possible for your child to have a healthy relationship with food and feel at home in their body – no matter their size. Rest assured. The evidence plays out this way.
Just imagine…
Your kids sitting at the table peacefully… and it's food they've never tried.
No rewards, nagging or bribing necessary for your child to eat what's right for them.
Being able to have any sort of food in the house because you can trust everyone (yourself included!).
Your child having resilience to deal with bullying about their size.
Your tween telling her friends that no one can make them feel bad about how they look.
Your child leaving cookies on the plate because they've had enough.
Your child coming home from sports practice and saying the coach wants to weigh them, but they refused.
Your child saying "It's so dumb how they make everyone look the same" as they watch a YouTube clip.
Your child makes his own lunch box with a variety of foods, without having to remind him.
Your son telling you he unfollowed a tik-toker because she made him feel bad about himself. 
Your child's eating disorder diagnosis feels less overwhelming because you have tools and support. 
Your teenager saying, "Mum, thanks for saying that, it means the world to me."
Going to bed without worrying that you are failing your kids.
These are the kind of results parents tell me they got from taking the Raising Body Confident Kids online parenting course. Great moments like this can happen for you too. 
The online course empowers you to be a body-confident parent raising body-confident kids.
100% online. Self-paced learning with lifetime access
24/7 access
50+ quick, listen in grabbed-moment audio lessons 
10 modules
Stop guessing, start following the evidence
Tools and strategies based on long term studies, not sciency sounding anecdotes
Interrupt the status quo that's underpinned by misinformation
Updated to reflect the latest research
Make lasting changes almost instantly
Make game-changing shifts with the first module
Have conversations where they listen, from the outset
Build trust in yourself and them and see your family thrive 
Guaranteed to make a difference… or get your money back
Worried you don't have the time? That it just won't work for you? That you'll feel overwhelmed or pressured instead of freedom? There's no need. If you don't notice life-changing improvements in your kids within a month, I'll give you your money back, no questions asked.
There's NO downside. You have nothing to lose … and everything to gain.
Enrol now and see your child thrive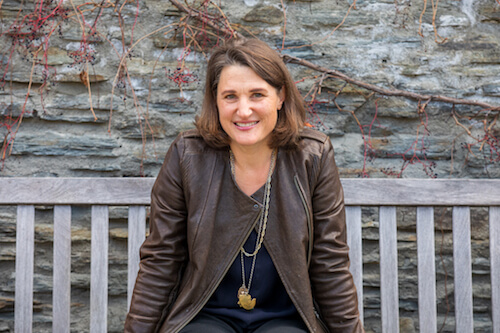 Raising Body Confident Kids parenting course
I'm a kiwi mum of two, who has survived an eating disorder and knows how much better life is now I've learned how to raise body confident kids.
Let's walk this incredible journey together!